» Contribute » Cast » Archive » Authors » Search » Random » Resources » Statistics » Forum » RSS Feed Updates Mon, Wed, Fri when available
No. 735: The Standard of Ur
First | Previous | 2017-08-28 | Next | Latest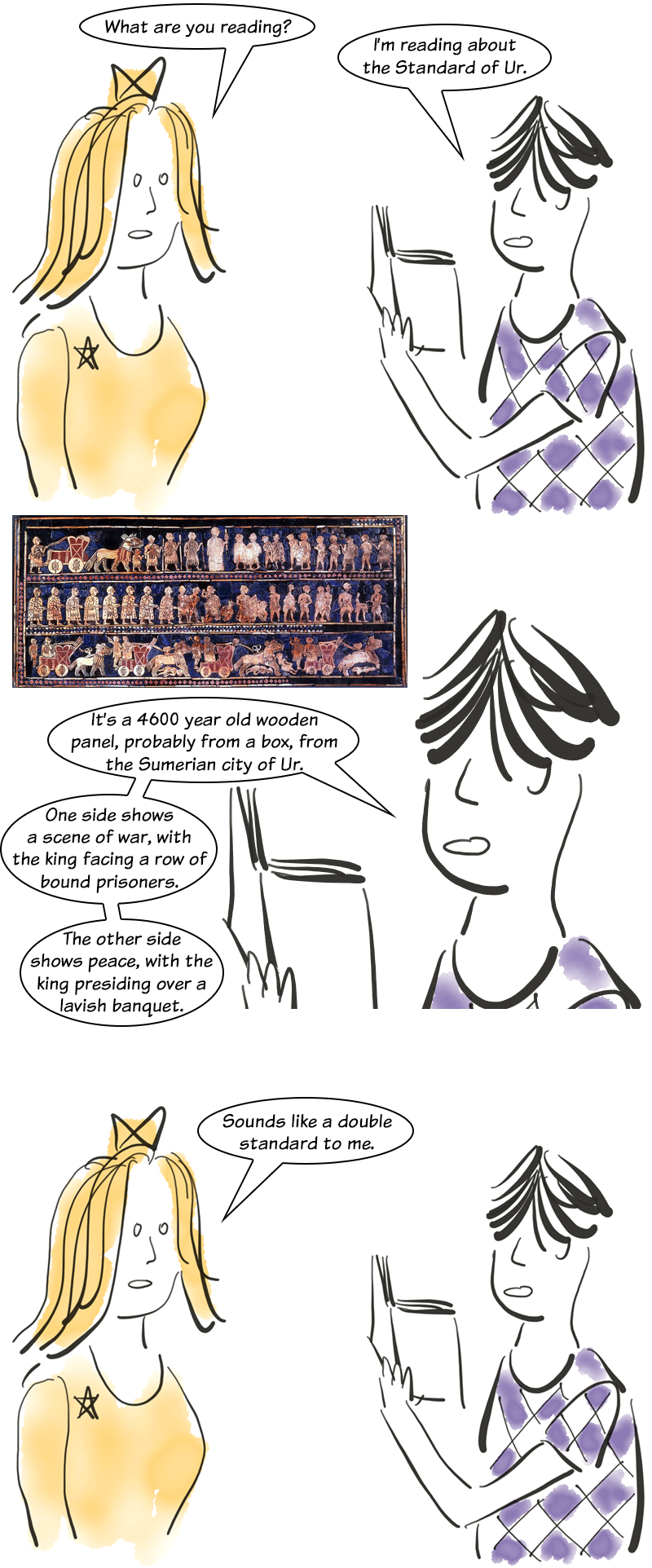 First | Previous | 2017-08-28 | Next | Latest
Permanent URL: https://mezzacotta.net/owls/?comic=735
Strip by: David Morgan-Mar
Meridien: What are you reading?
Delkin: I'm reading about the Standard of Ur.
Delkin: It's a 4600 year old wooden plane, probably from a box, from the Sumerian city of Ur.
Delkin: One side shows a scene of war, with a king facing a bound row of prisoners.
Delkin: The other side shows peace, with the king presiding over a banquet.
Meridien: Sounds like a double standard to me.
The author writes:
Image of the Standard of Ur is a public domain image, from Wikimedia Commons.